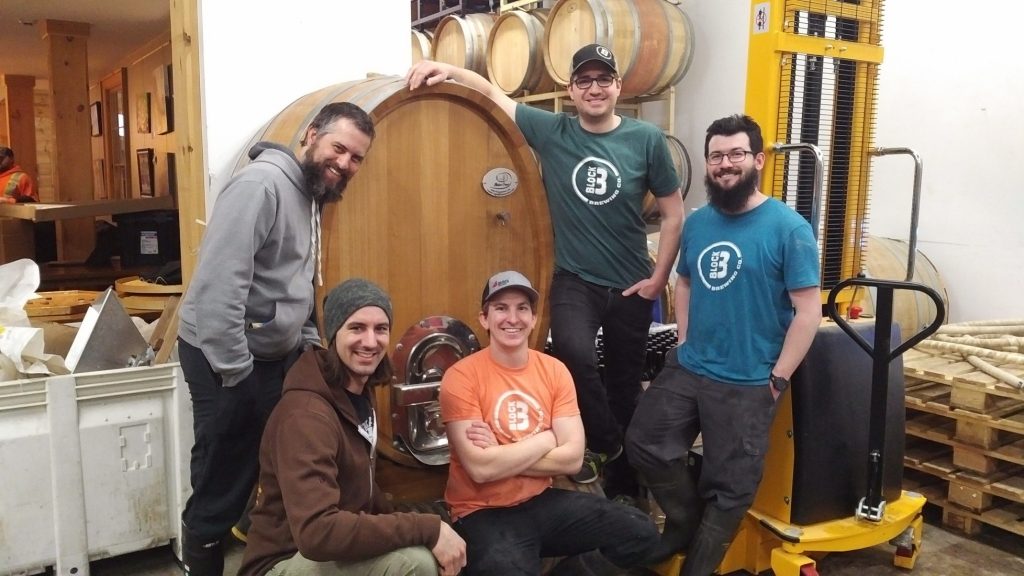 For a third year in a row, we feel very pleased to have been invited to the Cask Days in Toronto, one of Canada's most important cask beer festivals! Founded in 2005 by Birreria Volo in 2005, it celebrates the love for unfiltered and naturally carbonated beers in cask barrels.
We will take advantage of this event to launch new products and announce two collaborations with Ontario microbreweries known for their shared expertise in sour and barrel-aged beers.
À LA FÛT NEW PRODUCTS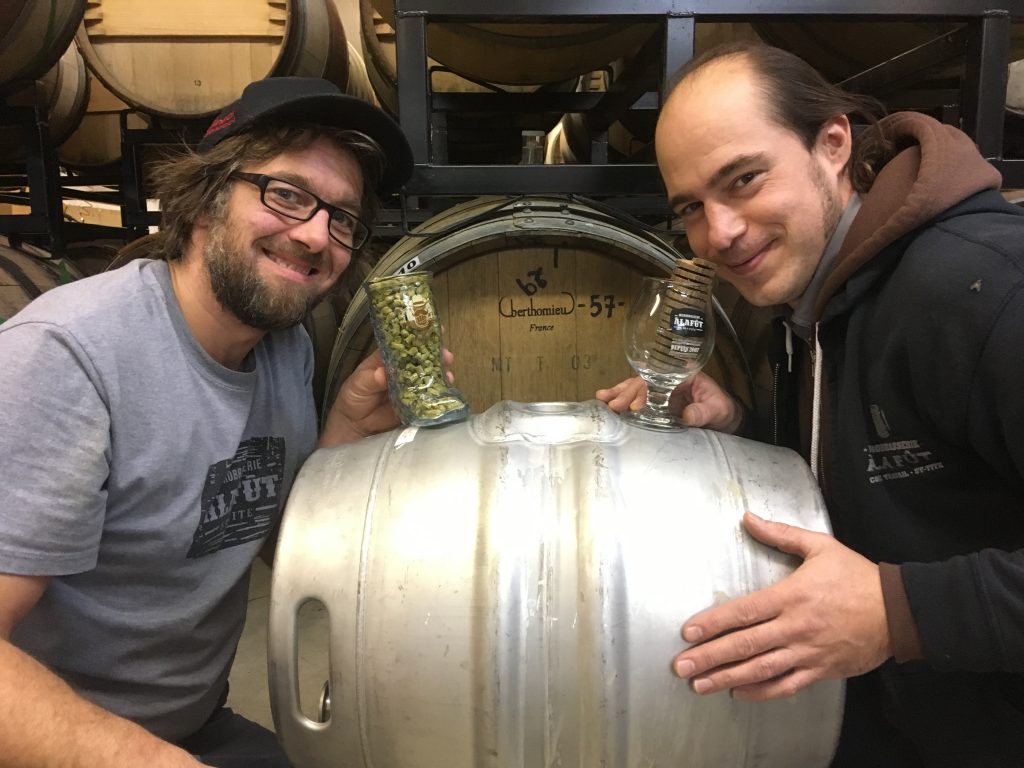 Rouge de Mékinac, inspired by the Rouge des Flandres and Kriek, but with a "dry-hop" of Mosaic hops. 5.4%

alc./vol.

Rouge de Mékinac infused with oak spiral,, 5.4% alc./vol.




The spirale de fût d'chêne is infused in beer like for "dry-hop". But we use wood instead of hops. 33% American oak light toast + 33% American oak medium plus toast + 33% French oak light toast.

Dolgo à Gogo, 4.6% alc./vol.




This nectar was born out of the meeting between the beer and cider worlds thanks to the complicity of the Dolgo sour apple from Milton Cider Factory. Indeed, the juice from the Dolgo apple is used to flavour and ferment the grain wort which is brewed at À la Fût. This hybrid has undergone a 12-month ageing process in oak barrels before being fermented again in bottles to allow it to reach its finesse in a unique fruity and spicy way.
NEW COLLABORATIONS

Blending of the Rouge de Mékinac and Spadina Monkey Cherry from the

Indie Ale House brewery

, 5.2% alc./vol. These two brews were named "Beer of the Year" by the Canadian Beer Awards (CBA) respectively in 2012 and 2017! This unique blend boasts a sumptuous bright red sheen, with aromas of ripe fruit. It takes on its full meaning when you discover its deep and evolving complexity that creates a tasteful melody with fruity, sour and acidic notes, leaving your taste buds in pure delight. You will understand why the CBA judges all agreed!




À la Fût with Indie Ale House at the 2017 Canadian Brewing Awards

2. Golden Horseshoe Project Megablend, 5% alc./vol.
This extraordinary brew brings together in a single cask the expertise of À la Fût, the Sawdust City Brewing Co., the Exchange Brewery and of the Block Three Brewing Co.! It is a blend of beers with spontaneous fermentations that have matured in the cellar of À la Fût. Each partner microbrewery harvested a local flora for its wort and then sent them to St-Tite for oak barreling and maturing. The blend was carried out by À la Fût.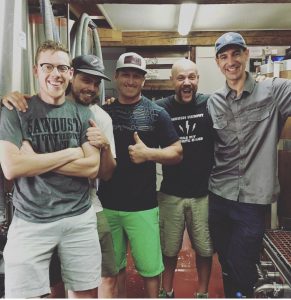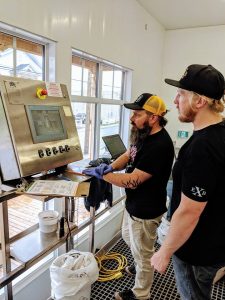 À la Fût with Sawdust City Brewing Co. and Danian Nutt, cowboy from St-Tite, in September 2017 - 

Visit from The Exchange Brewery and work-together at À la Fût in June 2017
If you are planning a short stay in Toronto between October 19 and 21, make sure to visit the Cask Days event. No less than 403 brews to enjoy from across Canada and the United States, the question is: Which ones to choose? Good luck! 😉